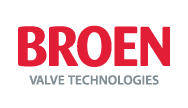 Broen offers professional valves for a wide variety of applications including a complete and professional system solution for any plumbing installation. BROEN values are reflected by the company's strong and informal culture. These values are the foundation for every BROEN staff member and activity, for the benefit of the customer.
Company Values
Market insight and an understanding of customer needs means we speak your language. We help you to create complete and optimum solutions – every time. We give you support when you bear the responsibility for a project. 
Straightforward means we are honest and informal when we talk to our customers. We are always available, so you can contact us whenever you need to. Challenges are overcome and delays to projects are avoided. 
We take the initiative when working with our customers. We act proactively, share our expertise and take responsibility for a project. When it comes to solutions, we always aim to fully meet your highest expectations. 
Development has the utmost priority at BROEN. Since we made the very first ball valve, we have invested in the development of new products and the improvement of our existing products, for the benefit of our customers.
BROEN BALLOFIX Lockable valves which are designed specifically to protect against unauthorized opening/closing of water supply lines. The top part of the valve is designed with a tamper proof key operated lock. The key can only be removed from the lock in the closed position. The lock is equipped with a master key which ensures that one key can service multiple locks.
BALLOFIX Lockable valves are recommended for installation upstream of water meters. They provide an excellent solution for water authorities in the event of non-payment of water rates.
Want to know more about House Connections ?
Downloads
Product Gallery