Drain cleaning rods and tools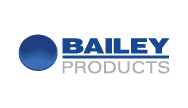 Bailey has been producing quality products since 1940 with an extensive range of Drain cleaning rods and tools, along with drain stopping and testing equipment. Bailey Rods are covered by international trademarks and are renowned worldwide for quality and durability. Manufacturing is carried out within recognized standard ISO 9001 and with strong commitment to improving products and services continuously.
The Products Range Includes:

Cleaning Rods – Drain Rod Tools, Accessories for rods, Cleaning rod sets, cleaning brushes, Sewer cleaning Rods and Tools
Drain Testing – Drain Testing plugs & equipment (Central Locking & Rim Fast)
Ducting Rodding – Duct Rodding Equipment
Want to know more about Drainage Systems ?
Downloads
Product Gallery