Custom and Standard SWRO Watermakers for ships and rigs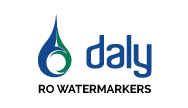 Moosa-Daly prides itself on not just being a supplier, but a full solution provider offering unparalleled back up service, maintenance and repair. After years of building our relationships with the major drilling companies in the region, we now supply standard fit Ex & ATEX lighting to many, with a full range of products and spare parts available ex stock UAE. We offer many bespoke solutions, some of which are listed below, providing full indepth reports in accordance with regulatory authorities, together with 5 year plan options for upgrades.
Moosa-Daly is committed to exceeding its customers and suppliers expectations of customer service. The delivery of this level of excellence is integral to moosa-daly and its success in ensuring it represents both the best brands and the best service. Our team are knowledgeable and experienced in dealing with the specialist equipment we supply and fit. Many of our products are in stock and can be despatched within 24 hours. Choosing moosa-daly is ensuring you are rewarded with a professional and trusted company.
For further information, please call the service centre on +971 4 887 8185 or email your details to [email protected]
Services we offer:
Standard & Bespoke daly Reverse Osmosis Watermarker Skid
Installation & Commissioning
Skilled service personnel continuously trained to the highest standards
Inspection of defective equipment and realistic repair cost estimates
Extensive stock of spare parts
Preventive maintenance contracts
Operation & Maintenance training
Lighting Survey
Circle-H Survey
Offshore Experience
Want to know more about Water Treatment ?
Downloads
Product Gallery