Polyester metering enclosures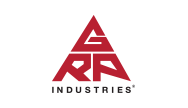 GRP Industries  is the largest manufacturer of polyester enclosures in the Middle East. Based in Sharjah since 1989, GRP Industries is an ISO 9001:2008 certified manufacturer utilizing contact and injection molding processes  along with Grade "A" quality raw materials to build the suitable thickness to the laminate and add the required level of gel coat protection.
GRP polyester enclosures and kiosks are manufactured in a wide range of standard & bespoke sizes. Their polyester enclosures are tested in-house and by independent testing centers for IP-rating, fire proofing, tensile and flexural strength, color fading; and UV protection. They are designed and manufactured to protect electrical equipment and instruments from the high temperature and humidity that prevail in the Middle East.
GRP is approved by:
Abu Dhabi Water and Electricity Authority (ADWEA)
Dubai Electricity & Water Authority (DEWA)
Abu Dhabi Distribution Company (ADDC)
Federal Electricity & Water Authority (FEWA)
Our product range includes:
Water metering cabinets
Electrical metering cabinets
Want to know more about House Connections ?
Downloads
Product Gallery